Common Objections in Hiring an Interior Designer
Updated: Jan 14
Today, I want to talk a little (or maybe a lot) about common objections in hiring interior designers. My hope is after reading this, you'll be more open to hiring an interior designer to help create a beautiful space in your home.
Show Me the Money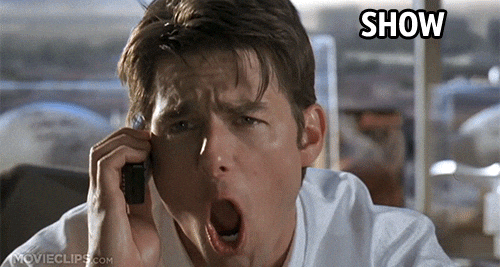 Cost is by far the biggest hurdle that potential clients have when considering whether or not they want to hire an interior designer. You're afraid you can't possibly afford to hire anyone to help you you're your space. You're also handing over your hard-earned money and your home to a complete stranger. It all sounds intimidating, but it doesn't have to be.
The first step is to figure out what your budget is – this will include anything you purchase for your space as well as any fees you pay for an interior designer to help you.
If you have a project that requires any sort of remodeling, you also need to factor in any contractors brought in to do the remodeling (construction, plumbing, electrical, painting, etc.). With any project that involves remodeling, make sure you also give yourself some sort of financial buffer (usually 10-15% of your overall budget). That way, you don't go above and beyond your budget if any issues arise (i.e. – you're remodeling your bathroom and the plumbing isn't up to building codes so the plumber needs to replace and reconfigure your pipes).
Something else to consider when looking at the costs in hiring an interior designer is that many have partnerships with companies related to home design (i.e. paint suppliers, furniture stores, window treatment providers). Because of these relationships, they often get discounts on their products and can pass those savings onto you!
The next step is to research interior designers in your area. Some are upfront about their fees on their websites and other are not. If you're not 100% sure of what is covered with the interior designer's fees, ASK! You need to be fully comfortable with what you're potentially agreeing to.
Once you have your initial conversation with a potential interior designer, make sure to be upfront about your budget. Do not leave any room for grey areas. That way, the designer can tell you whether or not s/he can produce what you're asking for before you sign on the dotted line.
If s/he can't, often times they can create a scaled-down version of your wish list and/or suggest cost-cutting measures like painting your current kitchen cabinets vs. a total kitchen gut job.
Also, if you have multiple spaces that you want to have done, you don't have to have them all worked on at once! You can easily pick the room that's the highest priority to you and have that done first. You can always circle back once you have more money saved up for the next project. Your interior designer can also partner with you to help prioritize those projects.
Once you have that initial conversation, many interior designers will give you a proposal that gives you a detailed breakdown of what your budget will be going towards, what their fees will entail, and the estimated duration of the project. This is before you even sign a contract. If you're not comfortable with what the designer is proposing, you can walk away.
If you decide to move forward with the designer, you can (and should) ask for a breakdown of what their time is going to (especially if they charge an hourly rate). That way, you can truly see the value of what the designer is bringing to the table.
Emily Henderson wrote a great article on her blog last year about how much it really costs to work with a designer. She gives a terrific breakdown of the costs and what to expect. I highly recommend you read it even if you're just starting to think about hiring a designer. You can learn more here.
Now that we've tackled what is by far the biggest obstacle, let's move forward.
"Show Worthy" vs. "Lived In"
The next biggest obstacle is the fear that an interior designer is looking to design a space that is magazine worthy, and not necessarily practical for everyday life. Here's the thing. Yes, a large part of what an interior designer does is make spaces look aesthetically pleasing. However, an even larger part of what they do is LISTEN and OBSERVE.
Any interior designer you're looking to hire should ask you tons of questions about the space you're looking to redesign and YOUR end goal. Then, they'll listen really well to the answers you provide them. They truly want to make sure you're both on the same page.
They will also take a good honest look at your space. If they're tasked to redesign your living room, and see a highchair and a dog bed, they're likely not going to suggest a white sofa or lots of breakable pottery to display on your shelves. They want to design a space you'll actually live everyday life in.
Your Home Itself is a Potential Obstacle
What I mean is the type of home you're living in can present some design challenges. The two categories I see most often are rentals and historic homes. Let's first discuss the rental. I can most certainly understand the trepidation of bringing in an interior designer when you don't own the home, so you can't do anything permanent.
Before considering any sort of design project, it's worth asking your landlord/property manager what you can do. Some will allow you to paint the walls, as long as you paint them back before you move out. If you rent a house, you may end up having a little more flexibility. Why? It's worthwhile for the property owner to have upgrades to his/her home. When you move out, they can ask for a higher rent.
My family and I lived in a rental home before we bought our current house over 3 years ago. We were able to paint the walls whatever color we chose, re-grouted the floor in the bathroom, and made a built-in open closet for the room our son was using as his bedroom since his room didn't have a closet.
In the grand scheme of things, these were minor changes that didn't break the bank for us. We left the house in better condition than when we moved in. As a result, our landlord was able to charge more for the next tenants (we now live across the street from our rental house and still keep in touch with our landlord).
If you're looking for additional tips on design ideas for your rental, I wrote this blog post just for you!
Now, onto the historic home. It's always important to connect with your town/city's historical society before starting any sort of project. Depending on where your home is zoned, you may be looking at having to follow strict guidelines on paint colors, building materials, you name it.
Once you've gotten that squared away, here is something to remember. Each and every interior designer is going to have preferential design styles. A designer who works mainly with modern and contemporary styles is not going to feel comfortable with a historic home. Any designer's portfolio is a good indicator of what design styles they shine in. If all else fails, ask what types of homes they work with and what design styles they like to incorporate into spaces before you move forward. There are even interior designers out there who specialize in historic homes – you just need to find them.
The Bottom Line
At the end of the day, any interior designer you choose wants to make you happy. If they don't, they run the risk of bad reviews. But if they do make you happy, it can mean great word-of-mouth advertising AND a potential future business relationship (i.e. they've designed one room in your home, a year later you want another room redesigned). They want it to be a positive experience all around.
I hope what I've shared helps with some of the hesitation you may have in bringing an interior designer into your home. Interior designers are skilled at what they do, are passionate about what they do, and can really transform a space into something magical.
If you have any questions about some of the common obstacles in hiring an interior designer or have your own obstacle you want to share, I'd love to hear! Please feel free to email me at angela@friartuckhome.com. Until then…
Happy Designing! :)
- Angela