Coming Out of Hiding at the Vintage Bazaar
If you know me, then you know I'm about as introverted as they come. Large crowds totally freak me out. If I have to socialize with people I don't know, I usually have to recharge the day or two after.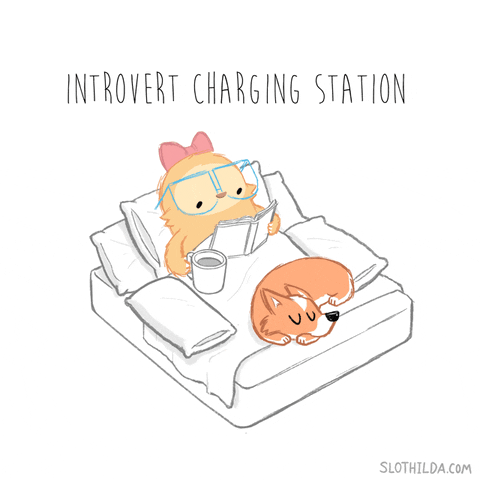 In a way, the pandemic alleviated those fears. Everything was either cancelled or completely virtual. But, as more and more people became vaccinated, more and more things started opening back up. Needless to say, I got really nervous about how I would reacclimate to being back out in the great big world surrounded by people again.
Fully vaxxed, my husband and I ventured out to an event in early June. It was crowded and overwhelming. We ended up leaving within 30 minutes of getting there. Suffice to say, it was an epic fail.
A few days later, I found out that I won a giveaway for the Vintage Bazaar New England. It is a curated event series in different locations throughout New England featuring vintage items, local makers, farmers, music and food that's been going 10 years strong! I've been a few times before and have loved it every single time.
I won free early bird tickets, a one-night stay at a local bed & breakfast, spending money, and more! Although I was a little nervous to venture out to another event with lots of people, I figured, what do I have to lose?
So, off my husband and I went to the Lakes Region of New Hampshire for a mini getaway. Long story short - we had SO MUCH FUN!
Everyone who worked the actual bazaar were so friendly. There were lots of different vendors, so people were pretty well spread out. Plus, since we had early bird tickets, it wasn't too crowded.
Of course, I was so freaking excited to see so many beautiful things and to be out in the great big world that I didn't really take any pictures. But, I do have some photos off of the Vintage Bazaar's social media to share:
I happened to purchase 2 antique wooden crates from this gentleman. He was so nice and incredibly knowledgeable about the history of the crates we ended up purchasing!
This is one of Vintage Bazaar's "OG" vendors, Fleurish Home and Garden. I picked up some beautiful vases that I'll be using for future staging projects. They also have beautiful vintage prints and other home decor.
My husband and I went away with a cart filled with goodies (cart not included)! (This was the one and only picture I actually took...)
The Bazaar happens 3 times a year and the next one is October 2-3 at the same location (Wolfsburg Farm in Holderness, NH). If you're looking to check it out for yourself, here are some tips for a successful experience:
- Bring cash. Cell reception at Wolfsburg Farm was spotty, so several vendors were having difficulty processing credit card payments. Plus, you'll be able to stay on budget!
- Either plan on bringing a cart or renting a cart while you're there. It's so much easier to wheel around your finds vs. hiking back to your car or struggling with arms filled with goodies!
- Wear your SPF. The Bazaar is literally in the middle of an open field. You don't want to leave with a sunburn as a souvenir!
- Do a walkthrough to do a feel of what's there before you commit to buying anything. That way, you can see what's available and budget accordingly.
- Wear comfortable, closed toe shoes. Since you're out in an open field, the surface isn't level. Plus, the Bazaar is dog friendly - you never know what they've left behind!
There you have it. My husband and I will likely be back for the Bazaar in October. Hope to see you there!
- Angela :)