$100 Room Challenge - Week 4
I always love the stories that our homes tell. I love visiting historic homes and seeing the architecture and decor and get that feeling like I'm stepping back in time.
Now, I definitely would not call my home "historic". It was built in 1982. If you drive around my neighborhood, you'll find subtle variations of the same split-level house. If there are updates, you'll definitely see it in the siding - moving from vertical wood siding to horizontal vinyl siding.
Our relationship with our house is kind of a unique one. When we first moved into our town almost 5 years ago, we rented another house within the cul-de-sac. I could easily see our current house out the living room window.
There she is, during the great Turkey Trot of 2017...
When the house came on the market in 2017 (you can see the "For Sale" sign in the picture above), I knew in my heart of hearts we had to fight to buy it. I love our neighborhood and we were settling into our town.
We fought tooth and nail (and paid slightly over original asking price) and bought the house! We learned at closing that the prior owners did a few updates in the 2 years they lived there. I actually had the opportunity to meet the owners (and their cute dog!) before THEM at a Labor Day barbeque. They're still great friends with our neighbors! The owners we met at the barbeque lived in the house for 15 years and raised their children there.
I had no idea what the house looked like before it went on the market and we bought it. However, we've definitely got some insights while doing the $100 Room Challenge!
One clue lies in the flooring. As I mentioned in the Week 1 post, there's some bubbling in the floor next to the tub/shower. My husband worked on removing the piece of vinyl flooring with the bubbling so he could level it off before we lay down our new flooring. Lo and behold, he found
old white laminate flooring in a funky-ish cobblestone pattern placed right over the subfloor.
I thought I took a picture, but I didn't. (Face palm.)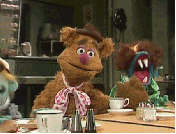 My husband didn't take one either before he leveled it off. Oh well. Please trust me that it was there. Anyway, we also uncovered that the walls previously had a raspberry red paint on them when we took off the light switch plates before we started painting:
Side note - whenever I think about raspberry red paint, I hum a little tune a la Prince: "She picked out raspberry red paint! The kind you buy at the hardware store..."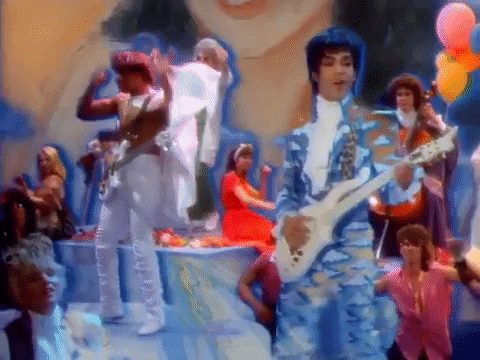 As you can tell from the picture with the hint of raspberry red paint, we painted the walls. Goodbye pale green and hello creamy, dreamy white!
I also purchased some beautiful hooks from Hobby Lobby at 50% off. They're a third of the cost of the hooks I bought for my downstairs bathroom and just as beautiful!
Three of these beauties will make up the towel rack on the door. We'll take off the current nautical hooks and re-use the wood base. The other hook will become our hand towel holder next to the sink. I haven't decided if I'll attach it directly to the wall or use a piece of scrap lumber and attach it to that.
My husband hung up the light fixture I found hidden in the basement! She's so pretty! The only issue we're running into is that the bulbs we have are WAY too intense. We'll have to purchase new bulbs.
I also started hanging some artwork on the walls.
I can't believe those little hand and footprints are from over 10 years ago! Those hand/footprints now belong to a 10 1/2-year-old young man who is 5'3" and his feet are bigger than mine! (Uncontrollable sobbing break.)
I used a picture frame for the "That's How I Roll" print that was going to be used for another project that hasn't come to be as of yet. I was going to jazz up a wooden file cabinet and have the picture frames act as trim, like this:
That project will STILL happen after the bathroom is completed, along with the rest of my home office. However, I have thicker frames I want to use for the trim, AND I might paint the file cabinet a color other than white. Stay tuned for that!
Even if I decided to purchase new picture frames, I originally bought the picture frame holding the "That's How I Roll" print at the Dollar Tree. I'm feeling a Dollar Tree DIY series coming on here on the blog. Would you want to see that?
Finally, in case you're wondering how I'm doing budget wise...
Here's what we've spent so far:
Hooks (4) from Hobby Lobby - $9.96
Bath Mat from Target - $6.50
Mistint Paint from Lowe's - $9.00
Flooring from Lumber Liquidators - $40.80
Total Spent = $66.26
Total Remaining = $33.74
Most other items and tools required for the bathroom we already had prior to starting the $100 Room Challenge. We still need to purchase replacement trim, new light bulbs, and a grommet kit. That will eat up the rest of our budget. That means a new mirror isn't in the cards right now. However, we have the makings of a beautiful bathroom for $100. I can't wait to show you the reveal next week! Until then...
Happy Designing! :)
- Angela