$100 Room Challenge - Week 3
Updated: Jan 23, 2020
Can you believe we're 2 weeks away from the bathroom reveal? I certainly can't! I have a feeling this bathroom will be down to the wire.
Needless to say, there hasn't been a lot of progress on the bathroom this week. Another home emergency ate up most of our weekend. This past weekend, it was in the 60s here in New Hampshire. After we did a bunch of cooking in the kitchen, our house was uncomfortably warm. We turned on our central air conditioning to quickly cool things down. There was some excess condensation and as a result, 3 ceiling tiles came crashing down and flooded my home office.
I'm thankful that it was only minor damage. My desktop computer was spared and because I was in the middle of painting my office, my sofa wasn't in there and didn't get ruined. But alas, our weekend was spent soaking up water and buying a rug shampooer to try to salvage our carpet.
In the end, I like to believe there are silver linings to every not so great thing that happens to us. I wasn't a fan of that carpet and the water was only in my office. I'll be getting new flooring in there once the $100 Room Challenge is over. PLUS, I can finish painting my office without worrying about getting paint on the carpet.
Anyway, back to the $100 Room Challenge. What I can share with you today is a mood board of what I hope the finished room will look like and some details on items we'll be incorporating.
1) We're going to paint the vanity grey using some paint we had leftover from painting the accent wall in our living room.
The label on the paint can is faded, so I can't give you the exact shade :(. I'm still up in the air about the knobs for the vanity doors and whether I'll keep them as is, spray paint them black, or swap them out for new knobs all together.
If you're interested in the vanity featured in my mood board, you can find out more information here. I like this option for a vanity because it goes well with a variety of design styles and you can easily customize it with your own knobs/pulls.
2) This is roughly the paint color we're using on the walls. As I mentioned in last week's post, we purchased mistint paint from Lowe's (for $9!!!), so it's not 100% spot on.
3) I love these hooks. I actually have them currently in my downstairs bathroom (you know, the one I definitely didn't complete for $100). I'm not 100% sure if I'll use them again or look for something similar. But again, I love them and have gotten many compliments on them.
4) This is a fabric that is similiar to what I'll be using for my shower curtain. I teased a little in my last post about how my shower curtain would be DIY and my source of fabric was on the unconventional side. Well, the fabric I'll be using for my shower curtain is a tablecloth!
I initially bought a table runner in the same pattern at WalMart about 2 years ago. When I went back to WalMart about a month later to get a backup runner, not only was the backup runner on clearance, but the tablecloth was too! At first, I thought I was going to use the fabric for pillows, but that never came to fruition. I might have used it as an actual tablecloth once. Other than that, it's been sitting in my closet until now.
I'm obsessed with this print and so happy my tablecloth gets to see the light of day, everyday! The only thing I'll need to tackle converting it into a shower curtain is a grommet kit. Easy peasy!
5) If you read last week's post, you know all about this FREE printable and how pumped I am to add it to my bathroom. Enough said.
6) This color will be the baseboards/door trim in the bathroom. It's Valspar's Lagoon Reflection. The paint is leftover from repainting our master bedroom closet, so that means it's FREE!
7) The mood board picture is an inspiration photograph of a valance for my bathroom window. My plan is to DIY it using the denim fabric from my current shower curtain:
So, yes, that means I'll be able to have a valance in my bathroom for FREE. I just need to get a curtain rod, and I'll be good to go!
8) There's a funny-ish story regarding this light fixture. We initially bought it for our downstairs bathroom. You know, the one that didn't cost $100. It was too wide for the space we wanted to fit it in, so we purchased a single sconce instead.
Now, for the light fixture we didn't use...it sat in my husband's trunk for months waiting for the day it could be returned to Amazon. It got to the point where we didn't think we could return it and we weren't going to use it in our upstairs bathroom (AKA the $100 Room Challenge bathroom) because the aesthetic in there at the time was more coastal with silver accents, and less farmhouse.
So, we decided to donate our light fixture so it could find a good home. And we thought that happened. When we started the challenge, I asked my husband if we still had the light fixture. He said no, he thought he donated it and it was gone.
Well, wouldn't you know, I had to go up in our attic to put away a rogue roll of Star Wars wrapping paper leftover from Christmas. And what do I see in the corner buried behind patio furniture cushions?
Yep, that light fixture. So, I double checked with Erin, who is in charge of the $100 Room Challenge, and she said I could use it and it wouldn't count towards my overall budget because it wasn't purchased specifically for this challenge - YIPPEE!!!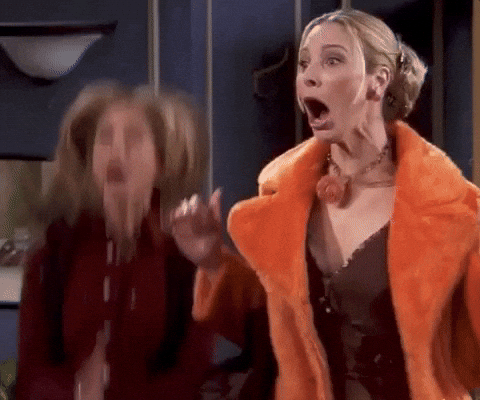 9) This is the bath mat I've purchased for the bathroom. It's currently $12.99 at Target. But, I've got some money saving tricks up my sleeve that I used to have about HALF that total come out of my wallet.
First, there's currently a 15% off select home items for online purchases. If you use the code "HOME" it should take the percentage off automatically. To avoid shipping costs, I asked for it to be picked up in store.
Next, I'm a part of the Target Circle. It's a loyalty program that offers discounts on a wide variety of products. It also knocks back a percentage for you to use at a future date if you enter your phone number (that's how they indentify you as a Target Circle member) at checkout. I had $4.20 saved up, and I applied it to this purchase.
Finally, I have a Target RED Card. It's not a credit card. It's linked to my checking account so it acts like a debit card. Target will take 5% off every purchase if you use the RED card.
BOOM. That's how I was able to save 50% on my bath mat. If you're a regular Target shopper, both Target Circle and the RED card are easy ways for you to save money. This isn't an ad for Target by any means. I just love Target and am a frequent shopper. (Although, if Target came knocking on my door and wanted me to be a spokesperson, I certainly wouldn't turn that down...)
10) Finally, we have the flooring that I discussed in last week's post.
This weekend, my husband and I are planning on tackling a lion's share of the bathroom, so I'll definitely have more progress pictures next week. Here's what we have planned:
1) Finish painting the walls (they're about 50% done)
2) Paint the vanity (knobs are still up the air)
3) Install the light fixture
Those are the big ticket items to tackle. If I can make the shower curtain and valance this week, as well as hang up artwork, then we'll be in good shape, with the final week being flooring and trim installation and finishing touches. Stay tuned next week to see what unfolds! Until then...
Happy Designing!
- Angela :)